In the volatile world of fashion, with seasons coming and going, it can be exhausting to keep ahead of what's next. How does one disrupt the fashion industry while creating a profitable and sustainable business? You must ask.
Last year alone, more than 1,850 fashion retailers across the U.S closed their doors. The numbers across Australia were equally alarming.
Big names such as Roger David, Marcs and Maggie were also facing liquidation. Again, similar results were reported across the U.K.
According to projections, that number in America alone could soon rise to more than 10,000 in the next year.

So what does this all mean and how can this help me?
And How can you stand out from the crowd and thrive? 

Now sit back and let us answer these questions for you now!


What does this all mean and how can this help me?

Granted that, the recent large shifts in the fashion industry can be quantified in three small categories;
Digital innovation
Rising globalization
Consumer spending habits.
We're on the WEB, people!!
A mix of these factors, along with social media frenzy, sent fashion industry sales through the roof!
According to new research, fast fashion has grown by more than 21% over the last three years.
The problem is; everyone is now competing on the same congested stage.


How can you stand out from the crowd & thrive?


Stories… Stories are the answer. They are what makes us human and people love to play a part in stories.
Especially when it's a positive one for humanity – and our planet.

"People don't remember what you say, they remember the way you made them feel."

Whether you are on the front line, as a business or a conscious customer, we can all make a change. This is how you will disrupt the fashion industry!
There are many new startups who have implemented the powerful marketing strategy of aligning themselves with a social cause.

Take these two inspiring brands for example;
1.Taaluma Totes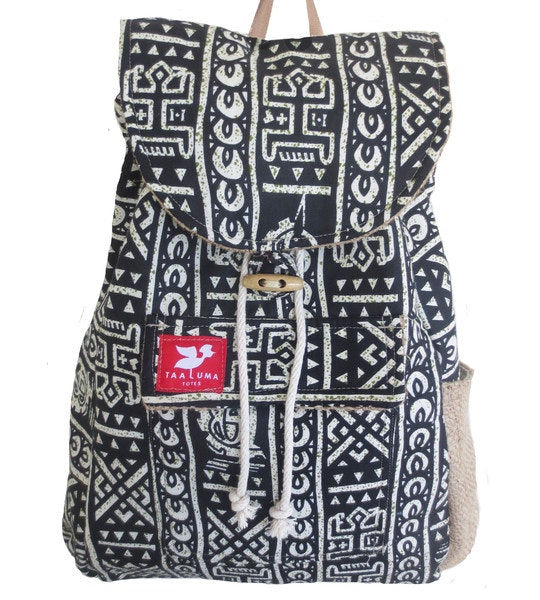 Taaluma Totes takes wool and cotton from all around the world and brings it back to the U.S. where disabled adults are employed to craft each tote. The purchase of each tote then goes back into the country where the fabric is from as a micro-loan to farmers and small business owners. Whenever they can pay the loan back, the repayment funds the purchase of more fabrics, which creates an economic flow in that country.
2. YEVU Clothing
Founded in Sydney, YEVU Clothing is making a profound impact on women in Ghana, where its clothes are designed and made. It's a beautiful social enterprise and fashion label with a focus on empowering women in the community through dignity. Moreover, an income that is sustainable and fair, and skills that can contribute to long term financial independence. The brand is also focused on transparency to ensure that all parts of the supply chain operate sustainably.
How Can I Apply This To My Brand?


It's simple. The easiest way to aline yourself to a positive social cause is to share someone else's story.
Companies like Yoke Apparel Manufacturing in Vietnam, offer both their story and high-quality fashion services.
The young Australian couple, visionaries of Yoke, have such a heart for people in need. Their aim is to help and create a sustainable business at the same time.
As a result, a social enterprise mixing their passion for fashion with the thriving Vietnamese textile industry was born.
Their project relies on community partners to recommend participants from womens shelters. Also, similar international outreaches that focus on social welfare where there is none. This gives people a chance to grow, be supported and create generational change within their own communities.
Yoke Apparel Manufacturing has a clear direction of bringing these peoples story to the rest of the world. They are set on creating genuine content and stories for both brands and consumers who like to make an impact. This may well be a key to disrupt the fashion industry.
The team at Yoke Apparel Manufacturing is happy to answer questions and give guidance, reach out to them here!